We are thrilled to announce the all-new and expanded "Curbside@Poughkeepsie"!
While stores (and their hours) offering this service may vary, the list below will be updated accordingly. Please call the store of your choice listed below or visit their website to place an order: https://www.poughkeepsiegalleriamall.com/directory/
Unless the store you are picking up from has their own exterior entrance, the map below shows where curbside pickup for the stores within the center will be located: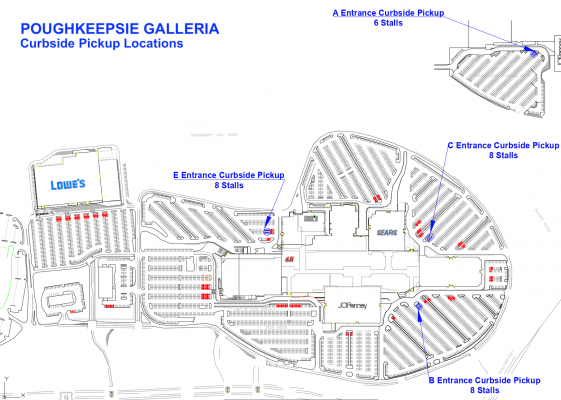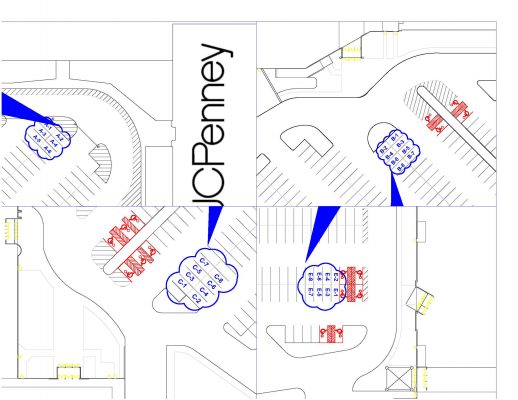 Poughkeepsie Galleria:
Target
Best Buy
Dick's Sporting Goods
JCPenney
Macy's
American Eagle
Banana Republic
Hallmark
Justice
Kay Jewelers
Kirwan's Game Store
Old Navy
PacSun
Pandora
Zumiez
We look forward to having you visit us soon!