FOR IMMEDIATE RELEASE
November 30, 2017
Contact: 
Jessica Pecchia
845-297-2600
"Santa Cares" Experience to create magical memories for children with Special Needs at Poughkeepsie Galleria Sunday, Dec. 3, 2017
Poughkeepsie Galleria and The Cherry Hill Programs host private photo sessions exclusively for families of children with special needs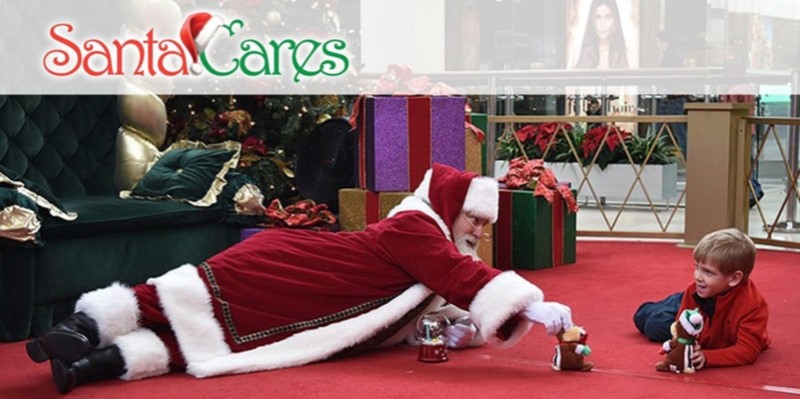 Poughkeepsie, NY — Poughkeepsie Galleria will host Santa Cares on Sunday, December 3rd from 8:30 a.m. to 10:30 a.m., welcoming children with special needs to a photo environment that supports their sensory, physical and developmental needs.  The sensory-friendly event is designed to take place prior to regular mall hours on Sunday, December 3rd from 8:30 a.m. to 10:30 a.m., to lessen behavioral triggers associated with malls at this bustling season of the year.
The nationally recognized Santa Cares event will take place at the Santa Photo Experience in Center Court on the lower level near JCPenney, as a result of a partnership between Poughkeepsie Galleria and the The Cherry Hill Programs, a leading marketing and digital imaging company providing the Santa and Bunny Photo Experience at malls nationwide.
Malls take great care to build a sensory friendly environment for children with special needs. They open during private hours and create a calmer atmosphere by turning down the lights, turning off the music and fountains, and allowing families to sit in a waiting area instead of in line.  These adjustments provide a calmer sensory-friendly environment and allow children and their families to have their own special magical moment with Santa. Families are encouraged to RSVP prior to the event at www.eventbrite.com.
"We are thrilled to be the venue for this incredible event," said Jessica Pecchia, Director of Marketing at Poughkeepsie Galleria.  "Santa Cares brings joy to children with specials needs in our community, and it is truly an honor to be involved in this program."
###
About The Cherry Hill Programs: Cherry Hill Programs represents over 90 years of combined experience and leadership from two of the most respected pioneers in the experiential photo industry, Cherry Hill Photo and The Noerr Programs. Cherry Hill Programs operates in hundreds of venues across the U.S. and Canada during the Christmas and Easter season, utilizing innovative technology.
About Poughkeepsie Galleria: Poughkeepsie Galleria is celebrating 30 years as Dutchess County's largest, most dominant shopping destination. Anchored by Macy's, Target, Best Buy, Sears, JCPenney, Dick's Sporting Goods, Poughkeepsie Galleria offers 120 retail shops including entertainment destinations Regal Cinemas and K1 Speed.  Additional information can be found at www.PoughkeepsieGalleriamall.com and you can find Poughkeepsie Galleria on Facebook (Facebook.com/PoughkeepsieGalleria), Twitter (@PokGalleria) and Instagram (@Poughkeepsie_Galleria).