This Christmas, WRRV is teaming up with Hudson Valley police officers to help local children and families this holiday season who may not have the means. The Hudson Valley Alternative is offering a unique experience for kids to go on a Christmas shopping spree accompanied by a local police officer at the Poughkeepsie Galleria.
This year we are hoping to give kids right here in the Hudson Valley a Christmas they'll never forget with a local role model.
Ariana Sheehan
Here's how you can help:
You can mail or drop off monetary donations to WRRV located at 2 Pendell Rd in Poughkeepsie, 12601.
-or-
Join the Morning Grind and the rest of the WRRV crew at Poughkeepsie Galleria for a gift wrapping session on Thursday, December 7 from 3-6pm.
Once we've collected enough money we will set the kids loose on a shopping spree with a local officer at the Poughkeepsie Galleria a week before Christmas. Let's join together and make a difference right here in the community by giving kids an unforgettable experience with some local heroes.
If you or anyone you know may need help getting gifts for their kids this Christmas, we invite you to let us know at WRRV.com.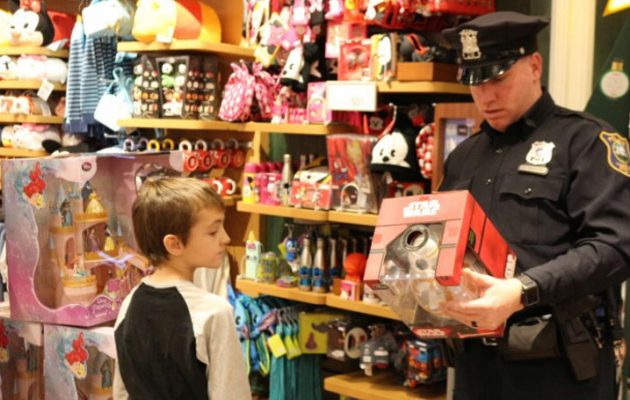 http://wrrv.com/wrrv-presents-shop-with-a-cop-at-the-poughkeepsie-galleria/