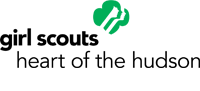 Girl Scouts, get ready for a fun filled overnight at the mall!
Entertainment will include a DJ, a movie, games and dance to keep girls energized throughout the night. Activities such as decorating your own pillow case and cupcakes plus many activity stations througout the mall.
Girls will learn what it means to be a Go-Getter, Innovator, Risk-Taker and Leader. This is the perfect event to go to as a Girl Scout and for any new registered Girl Scout. What's better than having the mall to yourself for a night with friends and fun?
Erin Murphy will be running this event