Tourism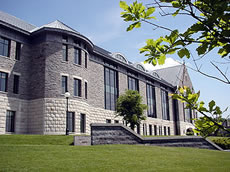 Poughkeepsie Galleria is located in the heart of the Hudson Valley region in scenic Dutchess County, only a short train ride away from New York City. Once driven by heavy industry, the region now relies on a balanced economy rooted in education and tourism. Dutchess County is the home of a number of institutions of higher learning, including notable schools such as Bard College, Marist College, Vassar College, and the famous Culinary Institute of America.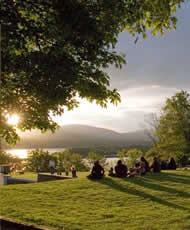 Visitors flock to Dutchess County for all different types of activities. Camping, biking, and hiking are all very popular means of enjoying the natural beauty of the Hudson Valley Region. For those who enjoy water sports, the Hudson River provides an excellent setting for boating and fishing, and also acts as a venue for various leisure cruises. Cultural opportunities are abundant in Dutchess County, and countless people visit each year to explore the museums, galleries, and historical sites, including many former estates of famous Americans. Other popular attractions in the area include championship golf courses, horse-back riding, a visit to one of two modern drive-in movie theaters, and of course the famous Dutchess Wine Trail.
Whatever your passion, Poughkeepsie Galleria and the surrounding Hudson Valley Region are sure to offer you an experience that you will never forget.