Mall Directory
| Name | Category | Phone | Map Location |
| --- | --- | --- | --- |
| 7D Turbo Ride ImDeepXP | Entertainment | 845.432.5739 | F2 |
| Accessorize | Jewelry & Accessories | 845.218.5796 | A1 |
| Aeropostale | Men's Apparel, Women's Apparel | 845.298.1573 | F1 |
| Aeropostale | Men's Apparel | 845.298.1573 | F1 |
| Aeropostale | Women's Apparel | 845.298.1573 | F1 |
| Against All Odds | Men's Apparel, Women's Apparel | 845.297.2180 | B1 |
| Against All Odds | Men's Apparel | 845.297.2180 | B1 |
| Against All Odds | Women's Apparel | 845.297.2180 | B1 |
| Aldo | Shoes | 845.297.4383 | B1 |
| American Eagle Outfitters | Men's Apparel, Women's Apparel | 845.298.1254 | E2 |
| American Eagle Outfitters | Men's Apparel | 845.298.1254 | E2 |
| American Eagle Outfitters | Women's Apparel | 845.298.1254 | E2 |
| AT&T | Electronics/Music/Video | 845.296.1861 | A1 |
| ATM Machines | Customer Services | 845-297-7600 | Upper Level by Sears |
| Auntie Anne's Pretzels | Dining, Specialty Foods | 845.297.2599 | A2 |
| Auntie Anne's Pretzels | Dining | 845.297.2599 | A2 |
| Auntie Anne's Pretzels | Specialty Foods | 845.297.2599 | A2 |
| Banana Republic | Shoes | 845.297.3174 | E2 |
| Bare Minerals | Specialty Stores | 845.297.7545 | B2 |
| Bath & Body Works | Specialty Stores | 845.298.2790 | C1 |
| Beach Berry Yogurt Hut | Dining, Food Court | 845.297.9400 | F2 |
| Beach Berry Yogurt Hut | Dining | 845.297.9400 | F2 |
| Beach Berry Yogurt Hut | Food Court | 845.297.9400 | F2 |
| Beauty Plus Salon | Services | 845.296.1272 | A1 |
| Best Buy | Department Stores | 845.298.8077 | See map |
| Best Buy Mobile | Electronics/Music/Video | 845 297 4204 | B2 |
| Bourbon Street Grill | Dining, Food Court | 845.632.6222 | F2 |
| Bourbon Street Grill | Dining | 845.632.6222 | F2 |
| Bourbon Street Grill | Food Court | 845.632.6222 | F2 |
| Brookstone | Specialty Stores | 845.298.0900 | D1 |
| Build-A-Bear Workshop | Toys | 845.296.1660 | E1 |
| C&C Unisex Salon | Services | 845.298.1249 | D2 |
| Cell Ace | Electronics/Music/Video | 845.298.3207 | A2 |
| Charlotte Russe | Shoes | 845.296.1013 | E2 |
| Chic Boutique | Specialty Stores, Women's Apparel | 845.632.6050 | E2 |
| Chic Boutique | Specialty Stores | 845.632.6050 | E2 |
| Chic Boutique | Women's Apparel | 845.632.6050 | E2 |
| Claire's | Jewelry & Accessories | 845.297.0640 | B2 |
| Community Room | Customer Services | 845-297-7600 | F2 |
| Cortefiel | Men's Apparel, Women's Apparel | 845.218.5799 | F1 |
| Cortefiel | Men's Apparel | 845.218.5799 | F1 |
| Cortefiel | Women's Apparel | 845.218.5799 | F1 |
| Crazy 8 | Children's Specialty | 845.298.2596 | E1 |
| Dick's Sporting Goods | Department Stores | 845.297.4767 | See Map |
| DSW | Shoes | 845.298.1300 | See Map |
| Express | Men's Apparel, Women's Apparel | 845.297.4556 | A1 |
| Express | Men's Apparel | 845.297.4556 | A1 |
| Express | Women's Apparel | 845.297.4556 | A1 |
| Famous Footwear | Shoes | 845.297.2535 | A1 |
| Finish Line | Shoes | 845.296.0408 | D1 |
| Flaming Wok | Dining, Food Court | 845.298.0248 | F2 |
| Flaming Wok | Dining | 845.298.0248 | F2 |
| Flaming Wok | Food Court | 845.298.0248 | F2 |
| Footlocker | Shoes | 845 297 1929 | F1 |
| Forever 21 | Jewelry & Accessories, Women's Apparel | 845.297.1923 | E2 |
| Forever 21 | Jewelry & Accessories | 845.297.1923 | E2 |
| Forever 21 | Women's Apparel | 845.297.1923 | E2 |
| Francesca's Collections | Jewelry & Accessories, Women's Apparel | 845 297 2600 | D2 |
| Francesca's Collections | Jewelry & Accessories | 845 297 2600 | D2 |
| Francesca's Collections | Women's Apparel | 845 297 2600 | D2 |
| GameStop | Electronics/Music/Video | 845.297.5246 | B2 |
| Gap | Men's Apparel, Women's Apparel | 845.298.1625 | F1 |
| Gap | Men's Apparel | 845.298.1625 | F1 |
| Gap | Women's Apparel | 845.298.1625 | F1 |
| Gap Kids/Baby Gap | Men's Apparel, Women's Apparel | 845.297.8708 | F1 |
| Gap Kids/Baby Gap | Men's Apparel | 845.297.8708 | F1 |
| Gap Kids/Baby Gap | Women's Apparel | 845.297.8708 | F1 |
| Gertrude Hawk Chocolates | Dining, Specialty Foods | 845.298.8446 | B1 |
| Gertrude Hawk Chocolates | Dining | 845.298.8446 | B1 |
| Gertrude Hawk Chocolates | Specialty Foods | 845.298.8446 | B1 |
| Gloria Jean's Coffees | Dining, Specialty Foods | 845.297.7171 | E1 |
| Gloria Jean's Coffees | Dining | 845.297.7171 | E1 |
| Gloria Jean's Coffees | Specialty Foods | 845.297.7171 | E1 |
| GNC | Specialty Foods | 845.297.3619 | C2 |
| H&M | Men's Apparel, Women's Apparel | 845.298.9710 | See Map |
| H&M | Men's Apparel | 845.298.9710 | See Map |
| H&M | Women's Apparel | 845.298.9710 | See Map |
| Hallmark Gold Crown | Books/Cards/Gifts | 845.298.7057 | A2 |
| Hannoush Jewelers | Jewelry & Accessories | 845.298.8599 | B1 |
| Hollister | Men's Apparel, Women's Apparel | 845.297.2891 | E2 |
| Hollister | Men's Apparel | 845.297.2891 | E2 |
| Hollister | Women's Apparel | 845.297.2891 | E2 |
| Hot Topic | Men's Apparel, Specialty Stores, Women's Apparel | 845.298.9461 | A2 |
| Hot Topic | Men's Apparel | 845.298.9461 | A2 |
| Hot Topic | Specialty Stores | 845.298.9461 | A2 |
| Hot Topic | Women's Apparel | 845.298.9461 | A2 |
| Information Booth | Customer Services | 845-297-7600 | F2 |
| JC Penney | Department Stores | 845.298.0575 | See Map |
| JCPenney Hair Salon | Services | 845.298.8920 | C2 |
| JCPenney Optical | Services | 845.298.7703 | See Map |
| Jennyfer | Women's Apparel | 845.218.5686 | E2 |
| Jewel Tree | Jewelry & Accessories | 845.298.1244 | C1 |
| Journeys | Shoes | 845.297.9240 | A2 |
| Justice & Brothers | | 845.297.6029 | F1 |
| K1 Speed | Entertainment | 845.297.5409 | G1 |
| Kay Jewelers | Jewelry & Accessories | 845.297.5848 | B2 |
| Lane Bryant-Cacique | Women's Apparel | 845.632.8154 | B1 |
| LensCrafters | Services | 845.296.0290 | C2 |
| Les Richards | Men's Apparel | 845.296.1200 | B2 |
| Lids | Specialty Stores | 845.298.0970 | A2 |
| Lipsy | Women's Apparel | 845.218.5802 | B2 |
| Little Tokyo | Dining, Food Court | 845.218.9047 | F2 |
| Little Tokyo | Dining | 845.218.9047 | F2 |
| Little Tokyo | Food Court | 845.218.9047 | F2 |
| Littman Jewelers | Jewelry & Accessories | 845.298.1217 | B1 |
| LOFT | Women's Apparel | 845.297.8826 | B1 |
| Macy's | Department Stores | 845.297.2222 | See Map |
| Mail Box | Customer Services | 845-297-7600 | F2 |
| Mall Office | Customer Services | 845-297-7600 | F2 |
| Men's Wearhouse & Tux | Men's Apparel, Specialty Stores | 845.297.4474 | C2 |
| Men's Wearhouse & Tux | Men's Apparel | 845.297.4474 | C2 |
| Men's Wearhouse & Tux | Specialty Stores | 845.297.4474 | C2 |
| Mom's Area | Customer Services | 845-297-7600 | F2 |
| Motherhood Maternity | Maternity | 845.296.1936 | B1 |
| Mr. Smoothie | Dining, Food Court | 845.296.1686 | F2 |
| Mr. Smoothie | Dining | 845.296.1686 | F2 |
| Mr. Smoothie | Food Court | 845.296.1686 | F2 |
| Nathan's | Dining, Food Court | 845.632.1643 | F2 |
| Nathan's | Dining | 845.632.1643 | F2 |
| Nathan's | Food Court | 845.632.1643 | F2 |
| NY Deli | Dining, Food Court | 845-298-0128 | F2 |
| NY Deli | Dining | 845-298-0128 | F2 |
| NY Deli | Food Court | 845-298-0128 | F2 |
| Old Navy | Maternity | 845.298.4521 | See Map |
| PacSun | Men's Apparel, Women's Apparel | 845.297.7240 | A2 |
| PacSun | Men's Apparel | 845.297.7240 | A2 |
| PacSun | Women's Apparel | 845.297.7240 | A2 |
| Payless ShoeSource | Shoes | 845.297.2594 | F2 |
| Pearle Vision | Services | 845.298.1288 | E1 |
| Piercing Pagoda | Jewelry & Accessories | 845.298.7339 | B1 |
| Piercing Pagoda Plus | Jewelry & Accessories | 845.298.2018 | A1 |
| Promod | Women's Apparel | 845.218.5800 | E1 |
| Puff n' Stuff | Specialty Stores | 845.298.8729 | A1 |
| Radio Shack | Electronics/Music/Video | 845.298.0883 | C2 |
| Regal Stadium 16 | Entertainment | 845.297.1161 | See Map |
| Restrooms - Department Stores | | 845.297.7600 | Best Buy, Dick's Sporting Goods, Macy's, JCPenney, Old Navy, Sears and Target. |
| Restrooms - Mall | Customer Services | 845-297-7600 | F2 |
| Roman Delight Pizza | Dining, Food Court | 845.298.1347 | F2 |
| Roman Delight Pizza | Dining | 845.298.1347 | F2 |
| Roman Delight Pizza | Food Court | 845.298.1347 | F2 |
| Ruby Tuesday | Dining, Restaurants | 845.298.7620 | A2 |
| Ruby Tuesday | Dining | 845.298.7620 | A2 |
| Ruby Tuesday | Restaurants | 845.298.7620 | A2 |
| Sears | Department Stores | 845.298.3700 | See Map |
| Sears Auto Center | Services | 845.297.3747 | Located outside of the mall |
| Sears Hearing Center | Services | 845.298.3792 | See Map |
| Sears Optical | Services | 845.298.3791 | See Map |
| Security | Customer Services | 845-297-7600 | F2 |
| Sephora | Specialty Stores | 845.297.5354 | E2 |
| Smarte Carte Stroller Rentals | Customer Services | 845-297-7600 | G1, A1, C1 and A2 |
| Spencer's | Books/Cards/Gifts | 845.298.8652 | B2 |
| Sunglass Hut | Specialty Stores | 845.298.1015 | C1 |
| Taco Bell | Dining, Food Court | 845.297.5318 | F2 |
| Taco Bell | Dining | 845.297.5318 | F2 |
| Taco Bell | Food Court | 845.297.5318 | F2 |
| Target | Department Stores | 845.297.0938 | See Map |
| Teavana | Dining, Specialty Foods, Specialty Stores | 845.298.0176 | B1 |
| Teavana | Dining | 845.298.0176 | B1 |
| Teavana | Specialty Foods | 845.298.0176 | B1 |
| Teavana | Specialty Stores | 845.298.0176 | B1 |
| The Children's Place | Children's Specialty | 845.298.0247 | E1 |
| The Icing | Jewelry & Accessories | 845.298.7413 | E1 |
| The Melting Pot | Dining, Restaurants | 845.632.6171 | C1 |
| The Melting Pot | Dining | 845.632.6171 | C1 |
| The Melting Pot | Restaurants | 845.632.6171 | C1 |
| The Sleep Number Store by Select | Specialty Stores | 845.298.4800 | C2 |
| Things Remembered | Books/Cards/Gifts | 845.297.1187 | B2 |
| Town of Poughkeepsie Police Subs | Customer Services | 297-7600 | G1 |
| Tranquility Nail & Spa | Services | 845.298.6245 | E2 |
| Ultimate Spectacle | Services | 845.298.0992 | B1 |
| Unisex Hair Palace | Services | 845.298.3283 | C2 |
| Verizon Cellular Sales | Electronics/Music/Video | 845.298.2091 | C1 |
| Victoria's Secret | Specialty Stores | 845.297.0102 | E1 |
| Vitamin World | Specialty Foods | 845.297.9034 | D1 |
| Wendy's | Dining, Food Court | 845.297.3508 | F2 |
| Wendy's | Dining | 845.297.3508 | F2 |
| Wendy's | Food Court | 845.297.3508 | F2 |
| Wetzel's Pretzels | Dining, Specialty Foods | 845.297.7959 | E1 |
| Wetzel's Pretzels | Dining | 845.297.7959 | E1 |
| Wetzel's Pretzels | Specialty Foods | 845.297.7959 | E1 |
| Wheelchairs | Customer Services | 845-297-7600 | F2 |
| Yankee Candle Co. | Books/Cards/Gifts | 845.297.0900 | B2 |
| Zales | Jewelry & Accessories | 845.297.3058 | B2 |
| Ziddy | Children's Specialty | 845.218.5801 | E1 |
| Zumiez | Men's Apparel, Shoes, Specialty Stores, Women's Apparel | 845.298.8210 | A2 |
| Zumiez | Men's Apparel | 845.298.8210 | A2 |
| Zumiez | Shoes | 845.298.8210 | A2 |
| Zumiez | Specialty Stores | 845.298.8210 | A2 |
| Zumiez | Women's Apparel | 845.298.8210 | A2 |
Regal Stadium 16
Phone: 845.297.0785
             845.297.1161
Check movie times & buy tickets
K1 Speed Now Open!    
Phone: 845-297-5409
On the ¼ mile indoor course of K1 Speed, everyday people can enjoy the authentic real life thrill of driving high-speed and high performance electric-powered racing karts.  Out-'n'-out competition with friends, soon to be friends and themselves at the newest and most fun-packed entertainment venue in all of Poughkeepsie, will make for a great time filled with excitement and energy.

Ruby Tuesday
Phone: 845.298.7620
Ruby Tuesday wants to make our Simple Fresh American Dining your favorite dining anywhere! Ruby Tuesday is driven by uncompromising freshness and quality, gracious hospitality and a growing list of Five-Star restaurants destined to be the envy of the casual dining business.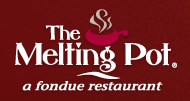 The Melting Pot
Phone: 845.632.6171
There's just something about a fondue pot that invites conversation. Invites laughter. Invites coming together. The Melting Pot is the premiere fondue restaurant where guests can enjoy a choice of fondue cooking styles and a variety of unique entrees, salads and indulgent desserts. It's up to you. Tailor your visit with a four-course dining experience including cheese fondue, salad, entree and dessert. Or, come by for fondue cheese paired with that perfect glass of wine from our extensive selection. The Melting Pot, dip into something different!
http://www.meltingpot.com/our-menu.aspx 
Food Court
Beach Berry Yogurt Hut
Bourbon Street Grill
Flaming Wok
Little Tokyo (formerly Japan Cafe)
Mr. Smoothie
Nathan's Famous
New York Deli
Roman Delight Pizza
Taco Bell
Wendy's
What a Waffle